The Formation of Transnational Social and Cultural Opportunities by African University Students in Turkey[i]
May 28, 2020
By Admin: Osman
Comments:

Comments off
By Abdulkadir Osman Farah, PhD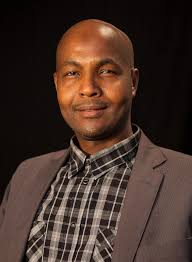 In Turkey, the number of African university students have been on the rise since 2011 especially through Turkish scholarships. The development has been part of Turkey's soft-power expansion to Africa as well as the in-capabilities of African students in accessing university education in the North. Using ethnographic qualitative research and focus group methods- including reaching out, interviewing and discussing with 45 African university students in Turkey, this paper finds that African Students in Turkey confront multiple challenges with regard to linguistic and cultural adaptation into the Turkish society. Despite such obstacles, the African students drawn upon their agency innovatively in promoting their educational interests relying on their abilities in breaking the socio-cultural barriers. Based on such findings, this research provides insights on how African university students in Turkey transnationally mobilize formal and informal resources in creatively developing transnational socio-cultural platforms not just beneficial for their immediate educational goals but also for their subsequent pursuit of opportunities and careers within increasingly complex transnational world.  
Language is not just a verbal expression but also a social (Agha, 2006)[i] as well as a political phenomenon (Mazrui, 2019)[ii]. It is often produced under diverse social contexts and circumstances (Palfreyman, 2006)[iii]. For instance, when African students pursue higher education scholarships in Turkey they have to learn the Turkish language to succeed in their studies. Thus, students often approach the task in multiple ways. One such way is obtaining and reading Turkish language course books, dictionaries and other relevant text books. Thereby, students engage in concrete social activities and interactions with diverse groups. Eventually, together with their immediate relations, students create their own linguistic patterns enabling them to utilize the social, cultural and educational platforms offered by the host society.
In contrast, research on international students considers language capabilities acquired prior to the commencement of university studies as critical in adjusting to the university and beyond- hence a key ingredient of eventual success (Bai and Wang, 2020)[iv]. Such research conclusions, suggest that students with no or limited language capabilities might confront challenges in pursuing or completing their higher education. In overcoming such challenges, students attend language preparation courses before departing for their studies abroad or as one of the first activities before commencing their studies while abroad.
However, the case of African university students in Turkey shows that though preparation and some earlier connections to the host country might be beneficial, transnational actions and interactions occurring within the host society and beyond often facilitate students in their learning of both the language as well as the wider culture of the host society. The adjustment process, thus, do not start with language acquisition but with a continuing verbal actions and interactions expanding to social and cultural platforms. Such engagements eventually enable students to achieve knowledge and educational goals. Such transnational processes include simultaneous formal and informal mobilizations of fellow students, application of technology, working with public institutions as well as participating in transnational civil connections both with regard to the host and homeland societies.
In the early stages of arriving in a new host society, students often translate familiar linguistic contexts from their past to the new unfamiliar linguistic context of the host. The translation action deals not just with linguistic challenges but also with socio-cultural obstacles that students often confront in their daily lives of navigating in a new country and society. The initial linguistic limitations might curb the capabilities of both institutions and the diverse civic associations that host and support students. African students initially, utilize body language and signs to communicate. It is also in the early stages of arrival in Turkey that students mainly interact with nationals from abroad seeking higher education in the country.
Eventually, they embark on a form of a transnational encounter involving multiple nationalities and organizations- both formally and informally that jointly facilitate interaction with students- individually and collectively. Such connections facilitate linguistic and cultural adjustment processes that initially was national but gradually moves to transnational levels. Processes that at the beginning seems exclusively beneficial for international students becomes a win-win situation not just among the African students but also more or less formalized groups in the Turkish society.
This paper argues that apart from the mobilization of individual resources and efforts, international students mobilize and reach out to resources of fellow students, the civil society, the formal institutions as well as that of their transnational connections with the homeland. Such diverse multidimensional connections not just improve the students' linguistic capabilities but also their cultural awareness and understanding of the wider society. With openness and engagement, both socially and culturally, students do not just learn but also, in their capacities, bridge different transnational cultures and societies. Learning the language and culture of a host society occurs within a dynamic context that brings together what Habermas (2015)[v] has referred to as "the life-world and system-world". Students, particularly international students, mobilize resources from their close friends, the civil society in the host country, the formal institutions as well their transnational connections to the homeland. These diverse connections do not only facilitate students in improving their linguistic capabilities but also their cultural understanding and knowledge. Similarly, the learning and adjustment is not just one-dimensional, but also involves the host society students learning from African students. This is not restricted to the foreign language capabilities in which many of international students bring with them, but also the cultural and historical understanding and knowledge generation- which local students would not have gained if the international students did not come and seek education in the host society.
In moving beyond the theoretical perspectives in the literature stressing the limitations of the students and the unique capabilities of the institutions in supporting and empowering them, this paper instead proposes the centrality of students generated, dynamic transnational actions and interactions.  The paper therefore concludes that firstly, African university students in Turkey individually interact and engage multiple, more or less hierarchical, social relations and spaces. Secondly, students mobilize resources not just from fellow students and peers, but also from formal institutions such as Turkish universities and the wider state mechanisms. Thirdly, students also approach civil society groups including those established by the students themselves as well as those operating in the wider society. Fourthly, students utilize technological opportunities such as existing social media and digital communication platforms for interaction and for learning the language as well as the culture. Finally, the transnational relations in which students maintain with their families and friends back home also motivate them in encouraging the acceleration of learning and the overall adjustment in the host society.
---
This is an extract from a paper submitted to the African Journal of Science, Technology, Innovation and Development. The paper is a part of a wider research, collaborated with Dr Barack Calvince- formerly a graduate student at Aalborg University, currently researcher at the Department of Political Science and International Relations, Istanbul Sabahattin Zaim University, Turkey and Maseno University, Kenya. The research focuses on African University Students in Turkey and the topics of adjustment and transnationalism. Following is an earlier published paper from this research:
https://www.tandfonline.com/doi/abs/10.1080/20421338.2019.1592329
[ii]Agha, A. 2006. Language and social relations (Vol. 24). Cambridge University Press.
[iii] Mazrui, A. A. 2019. The Political Sociology of English Language: An African Perspective (Vol. 7). Walter de Gruyter GmbH & Co KG.
[iv] Palfreyman, D. 2006.  "Social context and resources for language learning." System 34(3): 352-370.
[v] Bai, L and Wang, Y. X. 2020. Pre-departure English language preparation of students on joint 2+ 2 programs. System, 90, 102219.
[vi] Habermas, J. 2015. Between facts and norms: Contributions to a discourse theory of law and democracy. John Wiley & Sons.