Global pandemic, transnational communities and local public policy[i]
August 20, 2020
By Admin: Osman
Comments:

Comments off
By Abdulkadir Osman Farah, PhD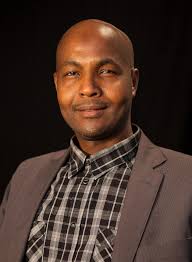 In modern societies, including democracies, substantial gap exists between the public and civic-private spheres[i]. In much more aggravated form, such cleavages remain integral to the daily lives of transnational communities (ethnic groups with persistent transnational ties)[ii]. These are communities often excluded from positions of influence at particularly public institutions. In addition, they often endure recurring discursive public assaults leading to internal and external social and political enclosures with disempowering tendencies. At the same time, they formally subordinate to considerably distant bureaucratic public institutions.
Paradoxically, though such binary relationships prevail, the dynamics within and around authority-community encounters and connections generates a dialectical relationship in which involved actors separately and collectively contribute to the formation of alternative social and political understandings and even collaborations.
The recent media debates and interactions, in connection with a rather controversial covid-19 prevention case in the Danish city of Aarhus, illustrate the potentiality of revaluating the often static pregiven conceptions of the relationship between public authorities and transnational communities.       
From the currently competing global public debates, roughly two main ideas on the covid-19 pandemic seem to persist- particularly in relation to explanations towards the origin and spreading of the virus. The first is the optimistic take considering the virus as an all-encompassing natural and biological phenomenon. This reflection suggests that with sincere efforts and patience humans will eventually and collectively overcome the latest trial. The second rather pessimistic turn connects the virus to particular societies or ethnicities[iii]. This argument revolves around the point in which such societies not just represent the core source of the origin of the virus but also constitute its main spreading factor. This proposition encourages increased control and disciplining of such states, societies and groups. Evidences, however, show that the current pandemic remains unpredictable and impacts all societies, regardless of background and status[iv]. This is close to what Jeffrey Alexander once suggested as a "collective social trauma" that could unleash multiple conflicting social and political frames, claims and contestations[v]. In addition, the pandemic and ensuing debates remind us, as concerned inhabitants within this world, the persistence of human vulnerabilities, diversities as well as the prevailing universality- often forgotten or denied in the public discourse.
Even if privileged constituents affirm the identification and persecution of designated societies, both the favourable and the less favourable will continue dwelling within the same world. Both will operate from within and around particular constituents with preciously embedded socio-cultural values, perceptions and conceptions- often departing from specific situational contexts and priorities. Depending on the particular social and political roles, whether public, civic or private, in which people occupy, most people can through diverse interpretations combined with strategic actions modify and possibly transform initial public propositions and categorizations[vi]. Such internal and external criticisms and demands within communities not just empower but also expand community horizons. It might eventually lead to the improvement of the overall societal conditions. Inevitably, it is the critical mutual transnational civic medium exchanges-within the public sphere and beyond- that could help societies in resolving emerging controversies around virus-spread. The shift might also consolidate the overall post-virus social and political developments.
Covid-19 controversial case from Aarhus
A minor local convid-19 related case-episode in early August 2020 in Aarhus, Denmark's second largest city, illustrates the potentialities of overcoming existing binaries (between formal hierarchical and bureaucratic system confronted by civic and private transnational life-world). This controversial inter-ethnic convid-19 related case incorporates the local public authorities, representing the state and municipality policy institutions. Led by the Mayor, Jakob Bundsgaard and senior civil servants, the public officials presented information regarding the latest spread of covid-19 in Aarhus and in Denmark. In an urgently organized press conference, the Mayor stressed the virus-threats to the city.  Departing from an inconclusive data provided by relevant health institutions, the Mayor declared that the majority of covid-19 infections originate from the Somali community[vii]. Consequently, he called for particular targeted efforts towards the Somali community and the need for broader collaboration with authorities. In responding to the Mayor's statement, the umbrella organization Aarhusomali and its community representatives initially expressed "shock and deep concerns" over the development and offered collaboration with authorities[viii]. The action could be interpreted as an attempt of what Bourdieu (1991)[ix] refers to balancing "institutional requirements" in following prescriptions from local and state authorities, while simultaneously serving community constituents. This is unequal relationship as authorities remain hierarchical and bureaucratic. Meanwhile, the relatively marginal community organizations operate within an informal more horizontal kind of local-transnational connections. In addition, authorities often depart from immediate local and national concerns and priorities. In contrast, transnational communities, though sharing with some of the contextual local and national anxieties, additionally struggle with transnational and trans-boundary social as well as political realities. While communities actively engage developments at the local context, they also simultaneously connect to their original homeland and beyond. For instance, communities scattered in the EU and beyond- anxiously follow developments of similar cases of virus spreads- in multiple contexts- with often conflicting explanations, reasoning and actions. The absence of common civic social solidarity from particularly local or nationwide Danish civic organizations further complicates the imbalance- probably emerging from what Martin B. Jørgensen and Agustín, Óscar García refer to as competing "autonomous, civic and institutional solidarity types"[x]. Although diverse transnational civic organizations exist in Aarhus, due to the lack of political support and funding, over the years their organizational capabilities and engagement have declined.
Despite such discrepancies, in accordance with demands from authorities and by accepting the task as a collective responsibility, Aarhusomali accelerated community mobilization with particular emphasis on accessing virus preventing information, while simultaneously also ordering the closure of cultural and social activities[xi]. Later, at the municipality office, community representatives participated in hastily called session with the Mayor accompanied by relevant public officials. The meeting clarified the working relationship between the associations and the authorities in preventing the spread of the virus. In subsequent joint press conference, the Mayor, in contrast to earlier statements, refrained from specifically mentioning the community as a source for the virus-spread. He, however, reiterated the importance of all inhabitants following prescribed public guidelines and social distancing. The Mayor recognized that collaboration between authorities and communities, remained critical in ensuring the virus-prevention and eventual control.
Meanwhile, municipality officials seem to miss that among the volunteering groups within the community include a transnational community medical association[xii]. These frontline medical professionals, including physicians, nurses and social workers are graduates from local and national educational institutions. They currently work in different public and private institutions- while simultaneously undertaking health promoting support activities locally, nationally and transnationally.
Traditionally, public policy disagreements within the public administration remain secretive[xiii]. In contrast intense debate and opinion differences persist within the wider public sphere and also among communities[xiv]. Certain members within the community expressed their dissatisfaction on how initially the Mayor addressed the virus-spread by singling out and stigmatizing the community. According to Abdi Kusow diverse forms of symbolic stigma prevail within and around migrants and transnational communities[xv]. Specifically targeting the Somali-Danes, as a separate group, the youth argued, were irrelevant to the public life and thereby unacceptable. Through diverse social media platforms, the younger generations rejected the Mayor's community categorization. Similarly, municipality politicians, mainly elected by the Somali-Danes constituency also criticized the Mayor's selective virus preventing approach[xvi]. On the opposite side, populist politicians condemned the Mayor's compromises for what they referred to as virus infected ghettoized communities. Right wing constituents, including a former minister, called for the acceleration of extreme preventive measures targeting inhabitants with what they referred to as a "people with non-western origin"[xvii]. They particularly urged designated imposed quarantine for such groups, which they consider as constituting imminent threat to the health and thereby wellbeing of the wider Danish society. Experts disagreed and rejected the idea[xviii].
Eventually, with the establishment of agreed upon immediate local measures such as the formation of "community task force", the authorities stressed the image of force while also dispatching"mobile virus testing units" to community neighbourhoods[xix]. For unknown reasons, the spread of the virus in a local football stadium and student party at the political science department at Aarhus university, within around the same period, neither attracted the authorities' emphasis nor specific ethnic categorization or stratification[xx].
As the case critically evolved mainly through exchanges in the media, the Mayor modified his initial position of focusing on ethnic differences. However, in concrete policy terms not much has happened. Authorities continue to concentrate on policy and bureaucratic dimensions by mainly providing information leaflets and concerted instructions towards the communities.
Though authorities command significant organizational, institutional and financial capacities, their changing positions to the virus controversy suggest their departure and emphasis on policy and bureaucratic perspectives. In return, this limits potential comprehensive understanding on local- transnational community dynamics. Interestingly, the communities, though marginal, sometimes seem to have expanded the efforts of understanding and dealing with prevailing realities. Not just that communities transnationally remain concerned on cross-boundary issues and aspects, but communities also represent diversity organizationally and demographically, consisting of intergenerational groups with different ideas and opinions on almost all issues- including the prevention of viruses.
This specific dilemma related to contrasting hierarchical bureaucratic public authorities compared to community's horizontal search of livelihoods is pointedly illustrated by the statements and activities of community elected politicians who currently rather symbolically represent their constituent at the municipality council. On one hand, these representatives demonstrate loyalty to their political party and their leader, in this case the Mayor. On the other, in their mundane daily lives they utterly belong to the community. So, they occasionally interpret emerging issues from multiple perspectives. The challenge arises when authority and community perceptions and conceptions diverge. Under such intense circumstances, politicians with ethnic minority background navigate between conflicting socio-political circumstances by supporting both their political organizational superiors while at the same time internalizing the concerns of the communities they represent. So far, this did not fully work as substantial gap remains between how the communities understand and deal with numerous issues, not just with regard to the latest virus case, but the overall tendencies and prioritization of the authorities. Consequently, for the community, not just the Mayor and the administration he leads, but also their own political representatives in the system appear inconsistent.
In conclusion though authorities might occasionally collaborate with transnational communities- especially in emergence situations such as the current virus crises, genuine public-civic engagement requires critical and invaluable alternative transnational civic platforms. Such move could take us beyond what Ananta Giri refers to as the narrow focus on "symbolic cultural power" towards more critical emphasis on civic and horizontal encounters and connections[xxi]. With seriously reflected critical emphasis on socio-political connections, communities could supplement, and if needed modify, administratively generated policy propositions, actions and justifications.
---
[i] Bird, G. (2016). Containing Community: From Political Economy to Ontology in Agamben, Esposito, and Nancy. SUNY Press.
[ii] Schiller, N. G. (2018). Theorising About and Beyond Transnational Processes. In Diversity and Contestations over Nationalism in Europe and Canada (pp. 31-62). Palgrave Macmillan, London.
[iii] Verghese, J., & John, A. T. (2020). Blame games: Analysis of the US-China Relationship Towards the Post Corona Virus World Order. CLIO An Annual Interdisciplinary Journal of History, 6(8), 134-136.
[iv] Hepburn, S. J. (2020). Pandemic vulnerabilities, mortality and empathy in fieldwork. Social Anthropology.
[v] Alexander, J. C. (2013). Trauma: A social theory. John Wiley & Sons.
[vi] Muhlberger, P. (2005). Human agency and the revitalization of the public sphere. Political Communication, 22(2), 163-178.
[vii] https://politikensundhed.dk/nyheder/art7876679/Tre-ud-af-fire-smittede-i-Aarhus-i-sidste-uge-er-fra-Somalia
[viii] https://jyllands-posten.dk/aarhus/ECE12321506/somalisk-forening-leder-efter-forklaring-paa-oeget-coronasmitte/
[ix] Bourdieu, P. (1991). Language and symbolic power. Harvard University Press.
[x] Agustín, Ó. G., & Jørgensen, M. B. (2018). Solidarity and the'refugee Crisis' in Europe. Springer.
[xi] https://stiften.dk/artikel/efter-coronaudbrud-somaliske-foreninger-lukker-ned-for-al-aktivitet
[xii] https://frivilligcenteraarhus.dk/find-din-forening/item/somalisk-sundhedsforbund?category_id=18
[xiii] Aftergood, S. (2008). Reducing government secrecy: Finding what works. Yale L. & Pol'y Rev., 27, 399.
[xiv] Alexander, J. C. (2006). The civil sphere. Oxford University Press.
[xv] Kusow, A. M. (2007). Stigma. The Blackwell Encyclopedia of Sociology.
[xvi] https://jyllands-posten.dk/aarhus/ECE12322590/fremtraedende-somaliere-i-aarhus-frygter-forfoelgelse/
[xvii] https://www.dr.dk/nyheder/venstre-vil-tvangsindlaegge-corona-smittede-som-bryder-karantaene
[xviii] https://www.dr.dk/nyheder/indland/professor-om-smitte-i-somaliske-kredse-i-aarhus-det-er-social-ulighed-og-ikke
[xix] https://www.aarhus.dk/nyt/borgmesterens-afdeling/2020/august/foreninger-hjaelper-med-at-sprede-budskabet-om-de-gode-raad-for-at-undgaa-yderligere-covid19-smitte/
[xx] https://www.dr.dk/nyheder/detektor/detektor-seks-smittede-efter-weekendtur-myndighederne-advarede-ikke-studerende
[xxi] Giri, Ananta (2020). The Eastern Anthropologist 71(1): 18-37.