Forestalling Transnational Corruption
February 6, 2020
By Admin: Osman
Comments:

Comments off
By Abdulkadir Osman Farah, PhD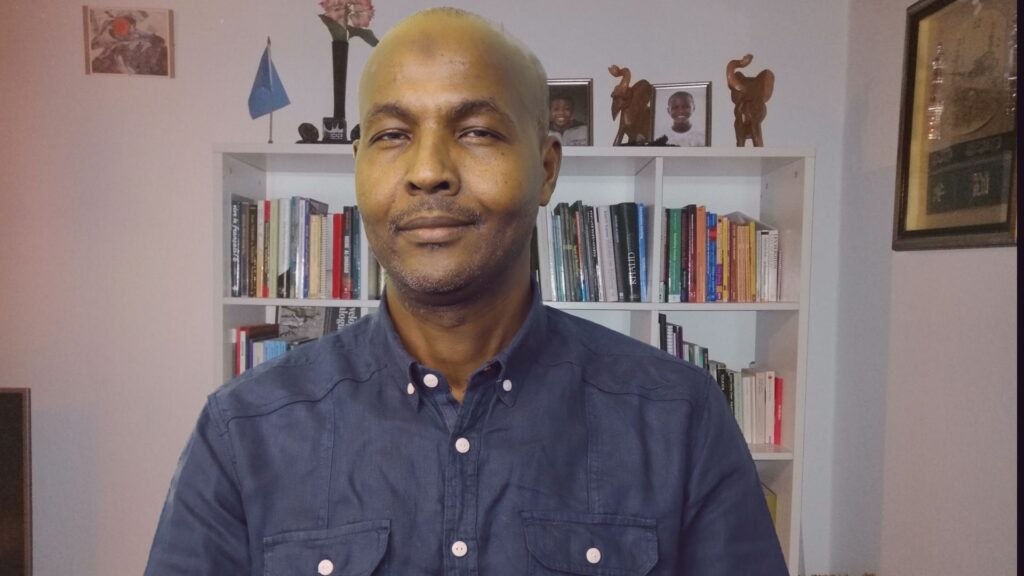 Transparency International (TI), a civic transnational NGO, publishes annual "Global Corruption Barometer". The index focuses on "How citizens of each country perceive/experience corruption". For this year's report (ostensibly unchanged from earlier reporting) regardless of political, social and economic variations, corruption persists in all societies. While Scandinavians qualify among the least corrupted, the report classifies some African societies among the most corrupt[i]. Comparatively, Scandinavia maintains sophisticated social contracts, higher trust among citizens as well as functioning local and national public institutions with diverse embedded accountabilities. It is thus a challenge in itself to place a joint perception index on people in prosperous regions of the world with people who daily struggle with civil wars and persecutions.  
In addition, TI's unidimensional account misses the perceptions of people who might simultaneously belong to two or multiple societies under the currently prevailing transnational connections. Similar to other governmental and non-governmental organizations (that often engage, monitor and report global developments) TI's analysis departs from the traditional theoretical geographic based distinction of local, national and international spaces. The assumption underlying such earlier metaphorical perception accounts for a world system divided into a core, semi-periphery and peripheral entities[ii]. Rather with increased digitalization, virtual connections and mobility, the current world appears more complicated. The local, the national and the transnational, more or less formally and informally in accordant, seem socially, economically and politically connected. For instance, if invited or allowed (sometimes even without permission) people can participate in actions and interactions taking place far way corners of the world.
Consequently, such complex connections might enable people and organizations opportunities of performing lesser corrupt roles at the local and national levels, while unleashing destructive power and deception at transnational levels. In a world with sophisticated capital, political and militarily structured platforms, under often the guidance of "Transnational apparatus of governmentality", societies increasingly operate within a hegemonic trans-nationalized context.  Henceforth, Individuals, groups, organized civic organizations, governmental institutions as well as economic elites – with diverging interests and conditions, operate under such circumstances. The most to suffer from such asymmetric trans-nationalized context include populations from countries, mostly in the developing world, in which significant structural gaps exist between state mechanisms and society[iii]. Within these marginalized groups, one finds migrants and refugees who often flee following elite paralysation of their societies through widespread institutional corruption. On the run they also confront obstacles from transnationally organized gangs that worsen existing dispossessions and displacements[iv]. 
TI also documents that the corrupted "Africa's billions" ironically often end up in the hands of wealthier societies- for instance in Switzerland- one of the least corrupt countries in the world[v]. In addition, major transnational European companies, hereunder Scandinavians, also qualify among the top land grabbers of the world[vi].  
What is corruption?  
Theoretically, corruption involves the failure of preserving human dignity through ethical and moral principles. In practice, people corrupt when they violate societal norms in, for instance, promoting private gains in the expense of public or collective goods/wellbeing[vii].  Nonetheless, differences exist on relatively the "simpler" versions of corruption pursued by ordinary people in maintaining normal lives- compared to the abuse practiced by people entrusted with public duties. It is well known that illegal grabbing of power, either through democracy or dictatorship, leads to corruption and thereby further deterioration of existing inequalities. Such practices eventually foster the disempowerment of the vulnerable public. Subsequently, if not remedied, the action increases the arrogance of the oppressing groups and networks.   As corruption spreads, people normalize it through ignorance and widespread misinformation.
Obviously, there exists difference between societies with functioning systems and societies with unreliable systems. In the first cases, it is most likely that corruption incidents could be exposed through critical media, public discourse and the diverse institutional responsibilities for monitoring and supervision. In the latter cases, as corruption remains the source of public enrichment and promotion, even if it is exposed people protect each other through influential allies and networks. In a recent appeal to the world, the UN secretary general considers corruption as "an assault on the values of the United Nations.  It robs societies of schools, hospitals and other vital services, drives away foreign investment and strips nations of their natural resources. It undermines the rule of law and abets crimes such as the illicit trafficking of people, drugs and arms. Tax evasion, money laundering and other illicit flows divert much-needed resources for sustainable development"[viii].
In similarly urging societies to take urgent and necessary actions, TI suggests "Several basic requirements that are fundamental to reducing the prevalence of corruption: ensuring people can safely report corruption when it is experienced, guaranteeing that punishments are fairly given, enabling NGOs to operate freely, and empowering citizens to hold governments to account". Corruption blocks national as well as transnational peace and prosperity. Therefore, in recent years, concerned civic organizations called for systematic regulations of global political, social, environmental and economic encounters and connections. Societies increasingly demand transnational collaboration in particularly areas of public accountability and monitoring[ix]. As societies around the world find themselves in one big boat- with different and unequal top and down compartments, people are in search of alternatives in preventing a potential catastrophic capsize. A genuine consolidation of transnational procedures and collaborations, though seemingly idealistic, might therefore require societies considering new transformative transnational citizenship forms. To realistically forestall corruption, authorities at local, national and transnational levels should let people access opportunities, obligations, rights and resources- regardless of ethnicity and convictions[x].        
---
[i] https://www.transparency.org/
[ii] Wallerstein, I. (2011). The modern world-system I: Capitalist agriculture and the origins of the European world-economy in the sixteenth century (Vol. 1). Univ of California Press.
[iii] Ferguson, J. (2006). Global shadows: Africa in the neoliberal world order. Duke University Press.
[iv] Koslowski, R. (2019). International Travel Security and the Global Compacts on Refugees and Migration. International Migration, 57(6), 158-172.
[v] https://www.transparency.org/news/feature/where_are_africas_billions
[vi] Pearce, F. (2012). The land grabbers: The new fight over who owns the earth. Beacon Press.
[vii] Krieger, J., & Crahan, M. E. (2001). The Oxford companion to politics of the world. Oxford; New York: Oxford University Press.
[viii] https://www.un.org/sg/en/content/sg/statement/2018-12-09/secretary-generals-message-international-anti-corruption-day-scroll
[ix] Obidairo, S. (2016). Transnational corruption and corporations: regulating bribery through corporate liability. Routledge.
[x] Habermas, J. (2018). The postnational constellation: Political essays. John Wiley & Sons.